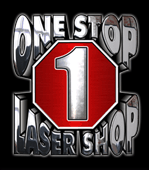 #1 Laser Light Show Equipment Manufacturer and Wholesale Distributor.
Check out our COOL PICS!
NML Produces Award Winning Laser Light Show Hardware, X29 and
Full Auto Software, Equipment, and Systems for the Laser Light Show Industry.

New Method Lasers (NML) is your discount source for advanced laser lightshow equipment. This site contains descriptions, pricing, insider secret information, and LOTS OF COOL PICS.



NML is a small, Hi-Tech company that manufactures computerized laser light show products for use by production companies, fixed venues, and touring groups around the world. We are the only company to ever receive the coveted Brewster Award in both Hardware and Software categories.



Our customer list spans the range from major theme parks, to universities, rock groups and the U.S. Government. We are certified for safety by the CDRH. We pride ourselves on low cost alternatives, mixed with the latest technology, and a little common sense.